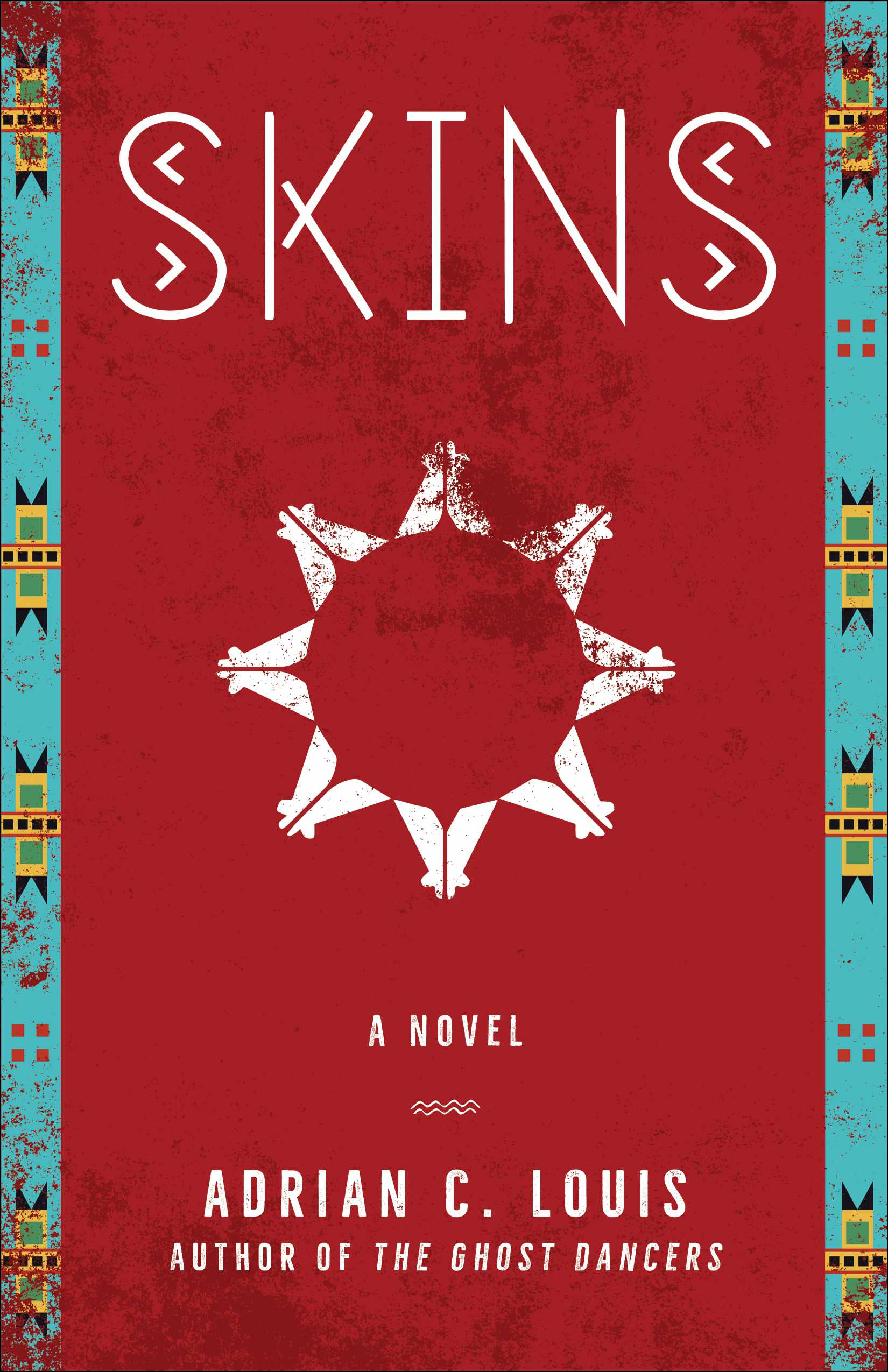 SkinsA Novel$22.00
Author:
Adrian C. Louis
Foreword:
David Pichaske
Format: Paper
Pages: 284
ISBN: 9781647790226
Published Date: 2022
By the end of the twentieth century, Adrian C. Louis had become one of the most powerful voices in the canon of Native American literature. Skins, his best-known work, is now offered by the University of Nevada Press with a new foreword by David Pichaske.

It's the early 1990s and Rudy Yellow Shirt and his brother, Mogie, are living on the Pine Ridge Reservation in South Dakota, home of the legendary Oglala Sioux warrior Crazy Horse. Both Vietnam veterans, the men struggle with daily life on the rez. Rudy, a criminal investigator with the Pine Ridge Public Safety Department, must frequently arrest his neighbors and friends, including his brother, who has become a rez wino.

But when Rudy falls and hits his head on a rock while pursuing a suspected murderer, Iktome the trickster enters his brain. Iktome restores Rudy's youthful sexual vigor—long-lost to years of taking high blood pressure pills—and ignites his desire for political revenge via an alter ego, the "Avenging Warrior." As the Avenging Warrior, Rudy takes direct action to punish local criminals. In a violent act, he torches the local liquor store, nearly burning Mogie alive while he is hiding on the store's roof, plotting to steal booze. Although the brothers reconcile before Mogie dies, he leaves the Avenging Warrior with one final mission: go to Mount Rushmore and blow the nose off George Washington's face.

Louis's critically acclaimed novel was made into a movie in 2002, directed by Chris Eyre.
Author Bio
Adrian C. Louis (1946-2018) was a half-breed member of the Lovelock Paiute Tribe. In addition to Skins, he published over a dozen collections of poetry, a collection of short stories, and posthumously, Ghost Dancers: A Novel. Louis is remembered for his aggressive refusal to romanticize life on or off the reservation.
Reviews
"Louis's undercurrent of grittiness has made an indelible mark. Skins is the only novel that, in touching on rez life, works with the aesthetic of the real and looks unflinchingly at life as it is."
—Erika Wurth, professor of creative writing at Western Illinois University, author of White Horse
 
"The telling [of Skins] is honest and stark, perfect for this raw and powerful tale." —Joy Harjo, author of Poet Warrior: A Memoir