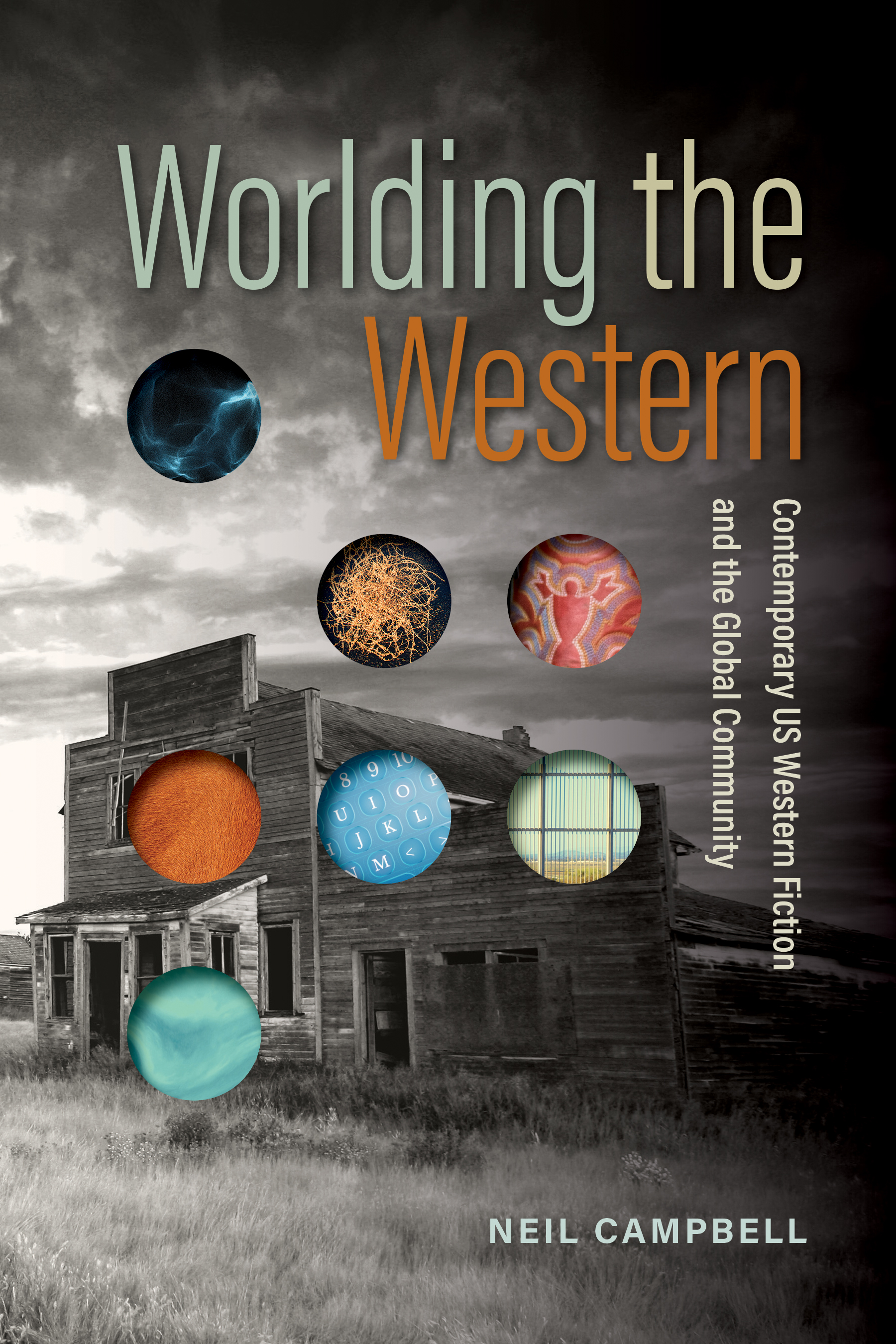 Worlding the WesternContemporary US Western Fiction and the Global Community$45.00
Author:
Neil Campbell
Format: Paper
Pages: 272
ISBN: 9781647790554
Published Date: 2022
Worlding the Western views the fiction of the Western United States as a focal point for a reexamination of the consequences of the exceptionalism and closed borders of the Trump Era. At a time of bounded individualism, new nativism, climate emergency, and migration crises, author Neil Campbell argues that fiction offers opportunities to challenge the dark side of globalization. He proposes worlding as a different and more open form of politics.

Diversity, disparity, and opposition are central to the dynamic frictional fiction considered in this book. The American West provides a powerful test case in which these features are present and yet, historically, have often been masked or denied in the rush toward unanimity and nation building. Worlding is, therefore, a positive, critical concept through which to view the notion of a single world under pressure.
 
Author Bio
Neil Campbell is professor emeritus of American Studies at the University of Derby in the United Kingdom. He has published widely on the American West in articles, book chapters, and monographs. Campbell is also the author of an interdisciplinary trilogy of books on the postwar American West, Cultures of the American New West, The Rhizomatic West, and Post-Westerns. He is co-editor of the book series Place, Memory, Affect, which contains a volume he wrote, Affective Critical Regionality, and he is the editor of Under the Western Sky: Essays on the Fiction and Music of Willy Vlautin.
Reviews
"This ambitious and wide-ranging text works to upend the Western and common discourses about Western American literature and representations of the American West. Campbellmakes a major contribution to Western American Studies, transnational literary studies, contemporary literary studies, and a literary criticism that embraces social change and an ethic of care." 
 —Nancy Cook, emerita professor of English, University of Montana, and a past president of the Western Literature Association
 
"Campbell is one of the leading scholars of Western American literature. One emerges from Worlding the Western recharged about the role of literature as a fundamental critique of and counter to US politics since 2016. The book will carry weight and cast a wide net of influence with the next generation of Western American literature scholars."
—O. Alan Weltzien, professor emeritus of English, University of Montana Western, author of Savage West: The Life and Fiction of Thomas Savage