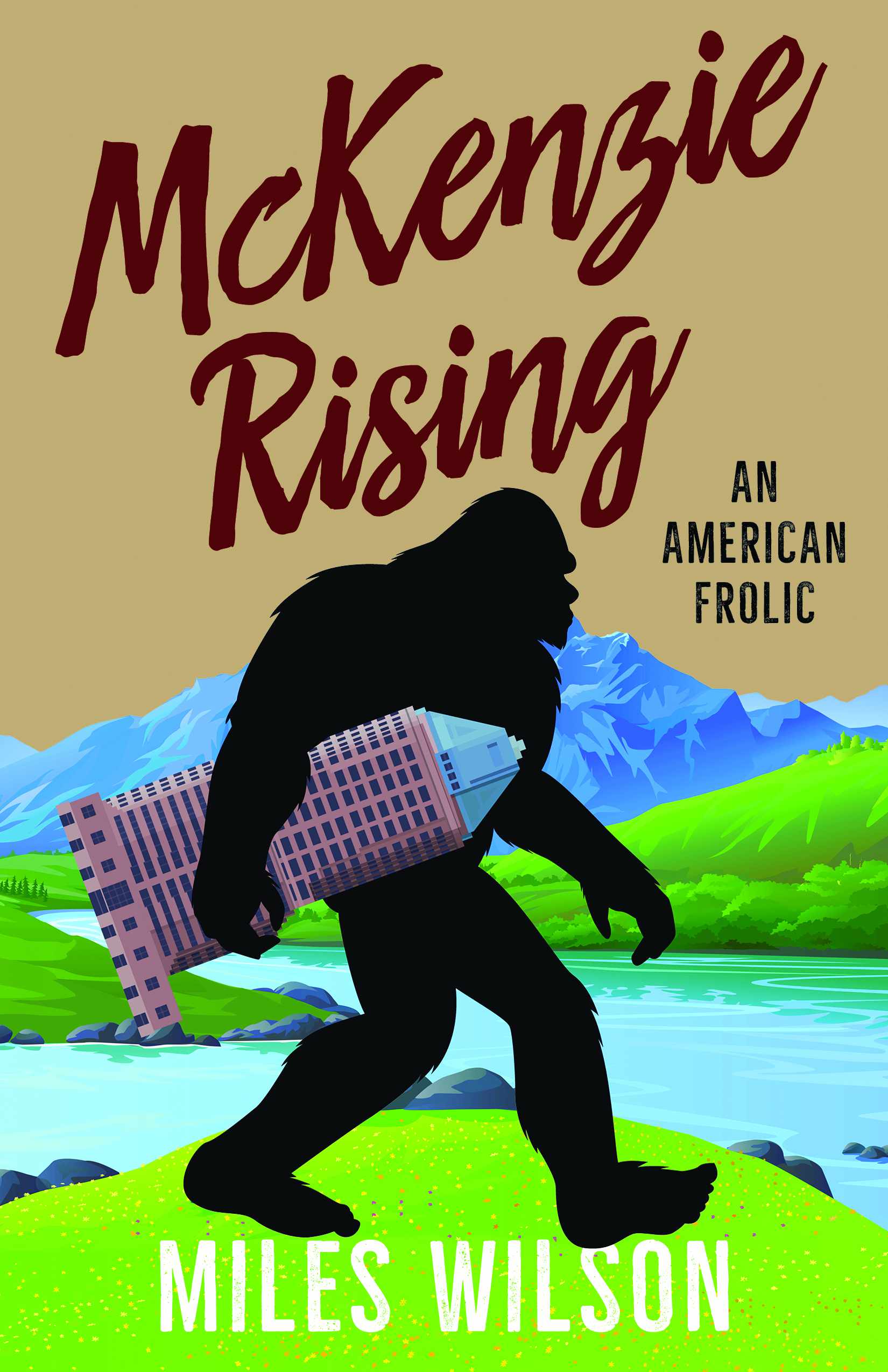 McKenzie RisingAn American Frolic$21.00
Author:
Miles Wilson
Format: Paper
Pages: 244
ISBN: 9781647790639
Published Date: 2022
A cultural satire, McKenzie Rising follows the MegaMax Corporation's venture to turn the upper McKenzie Valley into an upscale development, the Estates at Rancho Rio. Having already bought out the regional state university, MegaMax is poised to complete its acquisition of the upper McKenzie, and its efforts are overseen by Marta Juggernaut, Wharton School MBA graduate and project manager at Rancho Rio, and by Mark Neighbors, Northwest Acquisitor for MegaMax.

Their work is countered by a Dickensian ensemble of characters, many of whom are chronically sidetracked from the heroic community purpose by various amatory diversions. Given that the protesters include such locals as D.B. Cooper (the long-vanished airplane hijacker) and Sasquatch, in all his odoriferous glory, the reader is in for a rollicking but powerfully thought-provoking journey.

A lusty, environmental picaresque, McKenzie Rising satirizes our shortfalls, while celebrating our resilience and the triumph of community. The book offers a corrective to some of the amendable follies we lug with us as we careen into the (post)-Trump, (post)-COVID era.
Author Bio
Miles Wilson is an award-winning author of five books, including Fire Season, Harm: Poems, Woodswork: New and Selected Stories of the American West, and Line of Fall, winner of the John Simmons Short Fiction Award. He is a distinguished professor emeritus at Texas State University, where he was founding director of the MFA program.
Reviews
"Miles Wilson's latest novel, McKenzie Rising, is difficult to describe.  Think 'Fear and Loathing in Oregon' mixed with Alice in Wonderland. There's more crazy fun in this book than there used to be on "Saturday Night Live."  Be sure to keep your seatbelt buckled while enjoying Wilson's kaleidoscopic potpourri. And obey the author's instructions if he asks you to 'Put on your oxygen mask.'"—John Nichols, author of The Milagro Beanfield War
 
"With daring wit and clever wordplay, Miles Wilson pulls off a rare achievement: a fast-paced satire that pokes fun at contemporary America. . . . [E]verything and everyone is fair game—big business, academe, and Sasquatch. Packed with rogues and adventurers, McKenzie Rising brilliantly portrays the folly of greed, misdirected ambition, and ultimately the healing power of love."—Ann Weisgarber, author of The Glovemaker
 
"There are clear connections between McKenzie Rising and Ed Abbey's Desert Solitaire, Ken Kesey's Sometimes a Great Notion, Hunter S.Thompson's fierce and sometimes addled prose, and the post-modern world of Thomas Pynchon.  Wilson provides timely commentary on American institutions in dire need of skewering."—Mark Maynard, author of Grind