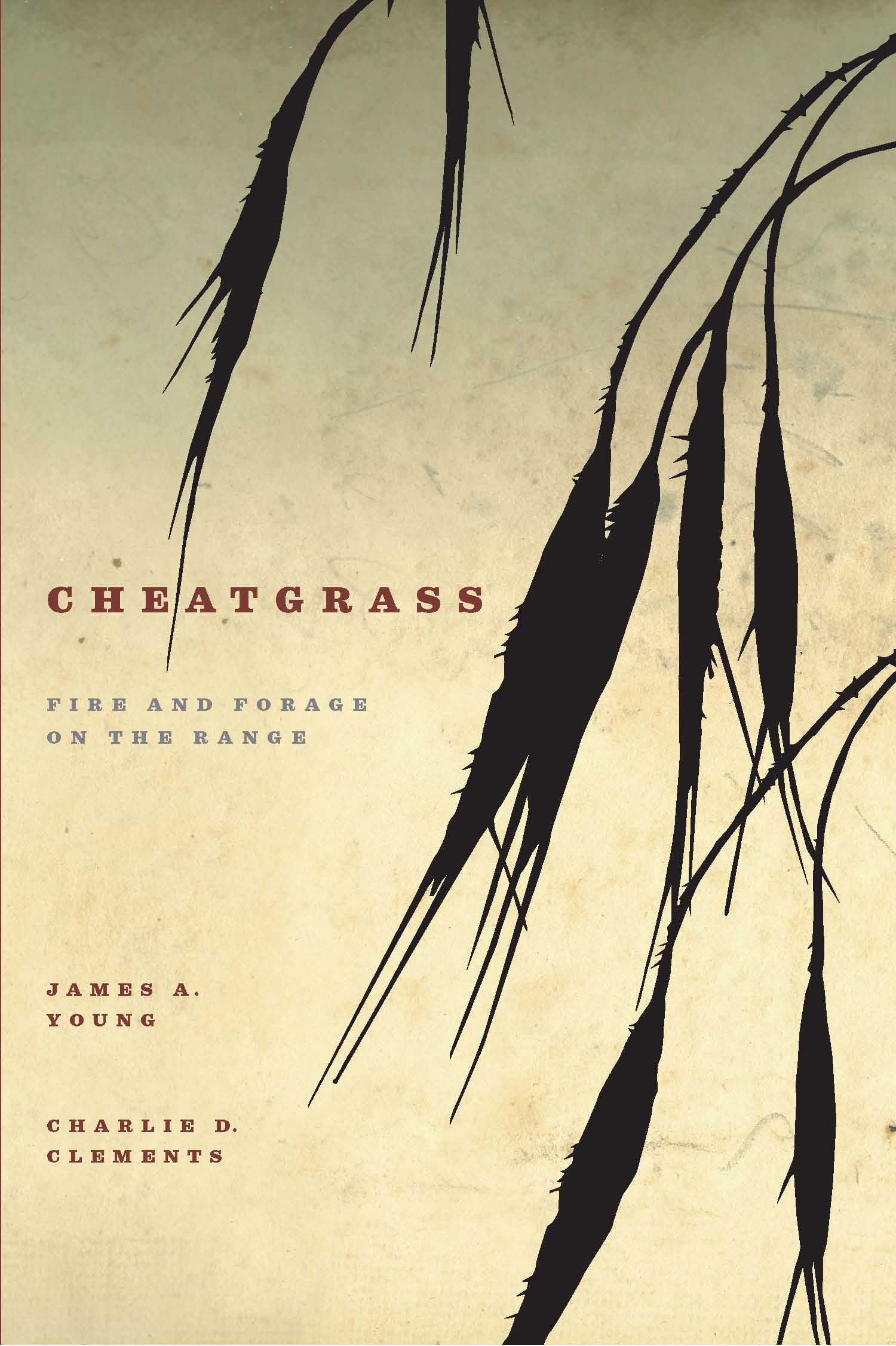 CheatgrassFire and Forage on the Range$39.95
Author:
James Young
Author:
Charlie D. Clements
Format: Paper
Pages: 348
ISBN: 9781647790707
Published Date: 2022
Cheatgrass (Bromus tectorum, downy brome) is an exotic species that appeared in North American in the late nineteenth century and has since become a dominant plant in the arid rangelands between the Sierra Nevada, Cascades, and Rocky Mountains. A shallow-rooted annual, it is the first grass to appear after the region's long, cold winters and has become an important forage plant for livestock and wildlife. It is also a major environmental hazard in the sagebrush plant communities where it has established itself, providing fuel for the ferocious wildfires that have ravaged so much of the Great Basin since the mid-twentieth century.

Cheatgrass is the first comprehensive study of this highly invasive plant that has changed the ecology of millions of acres of western rangeland. Authors James A. Young and Charlie D. Clements have researched the biology and impact of cheatgrass for four decades. Their work addresses the subject from several perspectives: the history of the invasion; the origins and biology of cheatgrass, including the traits that allow it to adapt so successfully to a wide range of soil and precipitation conditions; its genetic variations, breeding system, and patterns of distribution; its impact on grazing management; and the role it plays, both positive and negative, in the lives of high desert wildlife. The authors also describe efforts to control cheatgrass and offer some new approaches that have the potential to halt its further expansion.
Author Bio
James A. Young has spent more than thirty years in Nevada devising methods to maintain and preserve the soils and plant communities that constitute the rangelands in the Great Basin. He is senior research scientist for the USDA Agricultural Research Service, exotic and invasive weeds research unit.
 
Charlie D. Clements is range scientist for the USDA Agricultural Research Service, exotic and invasive weeds research unit.
Reviews
"Cheatgrass deserves a place in any environmental studies collection."
—Midwest Book Review